tylik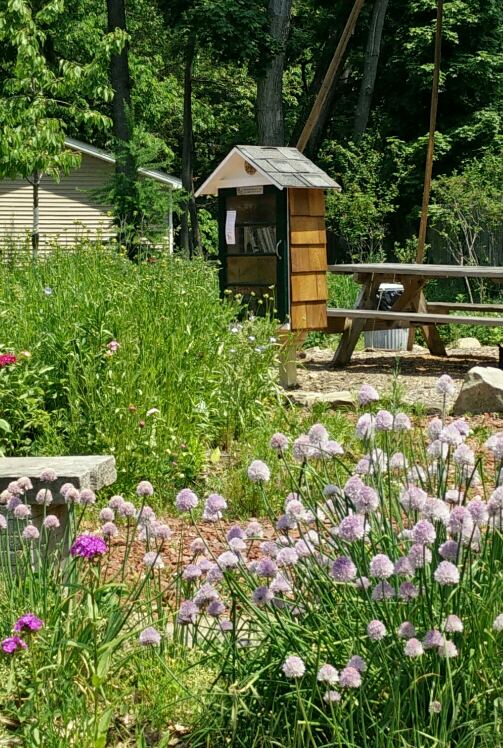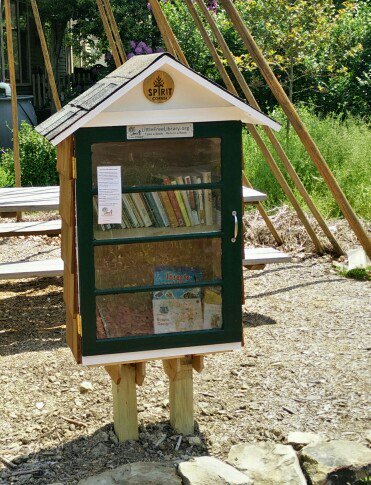 I am hugely greatful that DS stepped at the end and took over some of the finishing work (and then installation.) I was finally feeling up to it... but it was just such a load off my mind to be able to hand it off. Then A came and did the artwork adorning the peak. Now various folks are filling it up, and when I rode home yesterday it was to see a father and toddler aged child at the picnic table reading (apparently this is their evening ritual).
It's kind of amazing how Spirit Corner itself has gone from pretty unfinished to really looking quite lovely. I do wish my attempts to grow runner beans up the poles hadn't been so thoroughly thwarted be deer last year.
...Oh, and suggestions for appropriately subversive books, especially aimed at middle readers, will be much appreciated.